As i have promised before i will share some pics that i took at our Town Fiesta last feb. 17, sorry for sharing it a bit late, it's only now that I have time to upload them..
Anyway here are some of the celebrities that we waited enjoyed watching, people were screaming over them.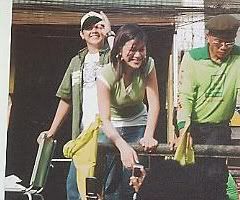 Starstruck Kirby De Jesus and Valerie COncepcion (who is pretty and friendly)

Ian Veneracion

was handsome, i didn't have the chance to call him and pose for my camera and

Richard Gomez

beating the heat and shaking hands with everyone bec. he is running for the Senate.
stars of TV show Asian Treasures can't remember their names, at 1st i thought it was Angel Locsin (waving hand) but it turned out she was the sis of Robin in the show.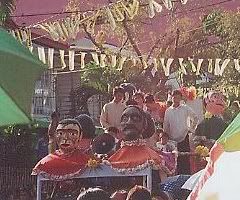 Ok guys i hope you enjoyed viewing all the pics.