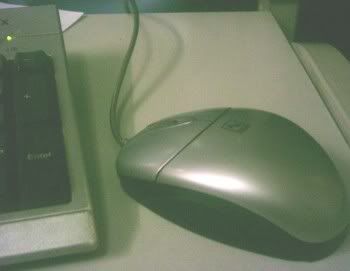 If you read my last post about my aching right arm just recently, then this is the culprit, my mini-mouse !!! !


Wahh.
It's not working properly, i have a hard time moving it as the cursor won't move anymore. So before i can use it properly i have to strain my arm in moving it, leaving my hand aching for 2 days now. I have to put a bandage on it to lessen the pain. Arrgghhh, i need a new one!!
I will be leaving for Greenhills Shopping center now to buy a replacement or else i'll be disabled for the rest of my life hahahaha!! Gotta go now..
Have a great weekend.!!